--HB Advertisement--

--NewHB Advertisement--

Self-acclaimed president of all prostitutes in Nigeria, Mandy Kiss has taken social media by storm with her 'pregnancy' photos.
She took to her Instagram page to share photos of herself cradling her baby bump on Sunday, February 19, and it has gotten people talking online.
--HB Advertisement--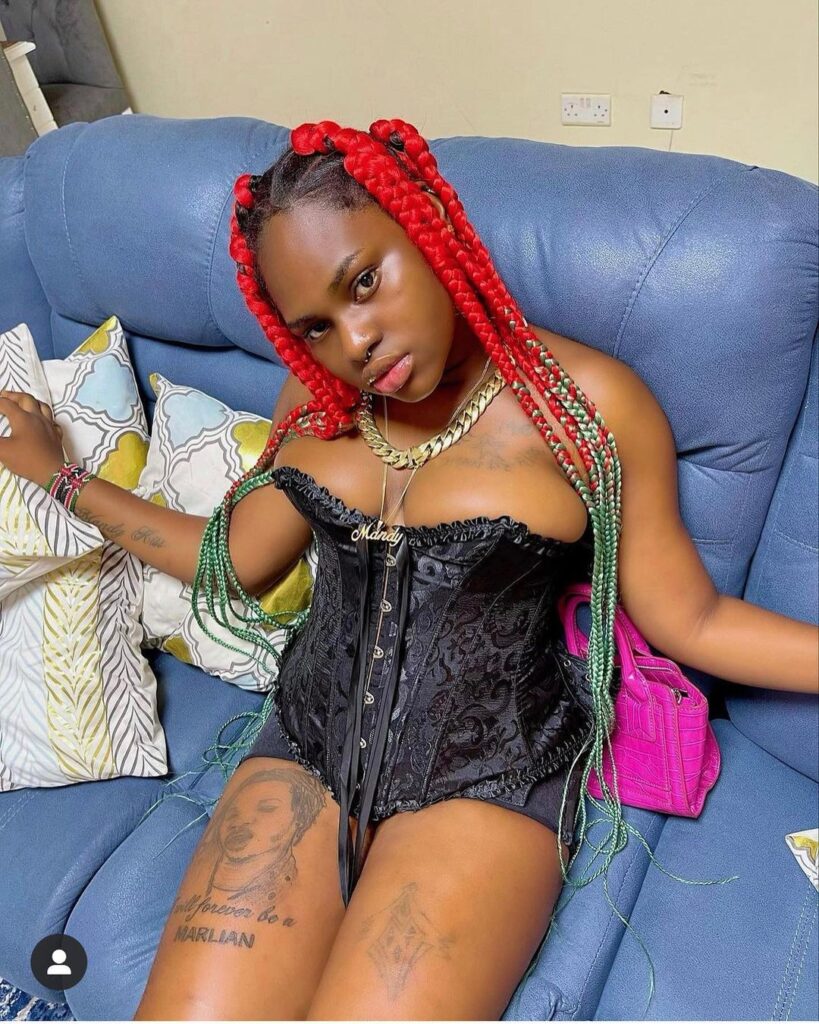 This comes after she stated in an interview that she has no plans to marry and only wants to have a child out of wedlock.
The controversial media personality posted the pregnancy photos and locked her comment section to prevent people from sharing their thoughts about her alleged pregnancy.
Though it is not clear if she is truly pregnant or not, some netizens are speculating that the photos are edited.
See the photos below,
A while back, Mandy Kiss bewailed the numerous 'hook-up' opportunities she rejected last year.
Mandysaid she w ants to drop the good girl act this year because it didn't favour her in 2022.
She said she rejected a lot of offers to hang out with wealthy men who were willing to spend heavily on her in 2022 because she wanted to avoid controversy, but it didn't lead her anywhere.
According to her, 2023 will be different because she's ready to do whatever it takes to live a soft life filled with enjoyment. Watch her speak here